Whatever Happened to FCP.co?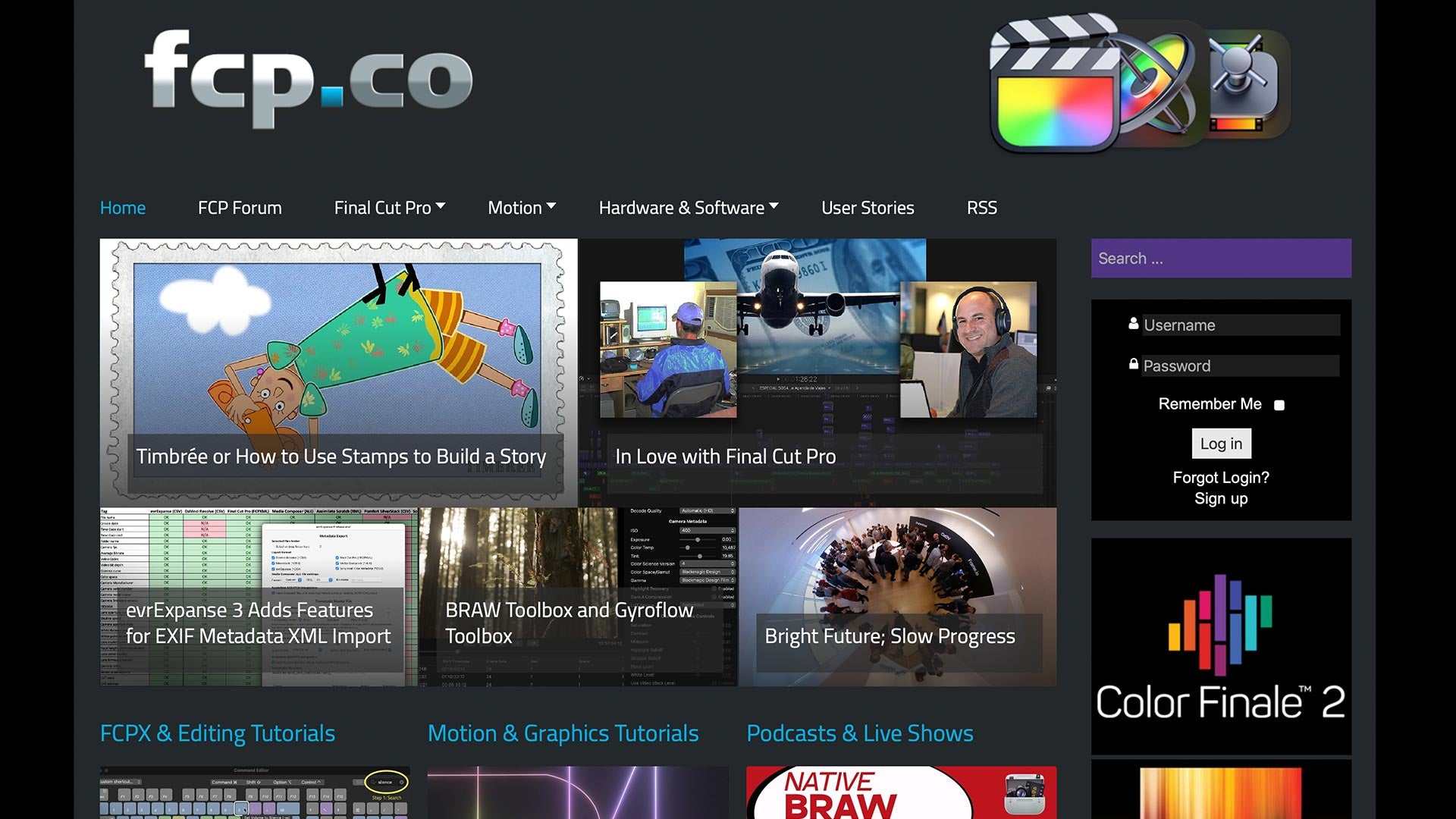 Good, question, hopefully this short blog will answer a few queries about the life and eventual closure of the best Final Cut Pro website.
The site ran for over 12 years, it started before Final Cut Pro X was released and surfed the wave of creation, innovation and finally in the latter years, frustration.
First of all, it is very hard to run a news site about a product when there isn't any news!  Although there are some very active individuals in the FCP ecosystem who make a lot of noise, there isn't much happening these days.
That might be because there are hundreds of thousands of happy FCP editors out there that just get on and edit. It might be because everyone has bought every FCP product they need. Or have the majority of editors shifted over to Premiere and Resolve? 
Secondly, it is the old problem of the cost and effort of running a site compared to the return. Although we had a few great advertisers who worked with us for a long time, there were a lot of companies who wanted a lot for nothing. That doesn't pay the bills. We were in fact quite shocked by the rudeness of a few individuals when asked for help after promoting their products/services for free for a number of years.
Over the last 18 months our hosting became a problem. What started off as a brilliant home for the site, lost all of its peripheral services and scheduled maintenance that made the site tick over. So it was either move the site to a new host that had better customer care, or close.
So, why is the explanation of the closure on this website? Because, for the majority of its life, Idustrial Revolution's sales have underwritten the cost. We were in discussion with a few parties about taking over the site, but they all eventually fizzled out. 
It breaks my heart to close the site, I still believe FCP is the fastest and most creative NLE out there, but the industry doesn't share the same opinion. At one point Apple had a massive share of the NLE market with FCP7. FCPX never really recovered from the disastrous launch and Premiere (as bad as it was/still is) filled the vacuum. 
Finally, chapeu to a few of the people that made the site the success it was. Thank you to David R, Sam, Ronnie, Roger, Philip & Gregg, Iain, Oliver and of course Karsten who without his daily help, the Forum would have died under a mountain of spam.
All is not lost though, I will add content to the blog section on this site. So please come back, you might even like one of our plugins!
Peter
Feel free to contact me through here or the normal editor@ email address from before
Leave a comment
Comments will be approved before showing up.