58 Performances On Screen with XEffects Video Conference Plugin for FCPX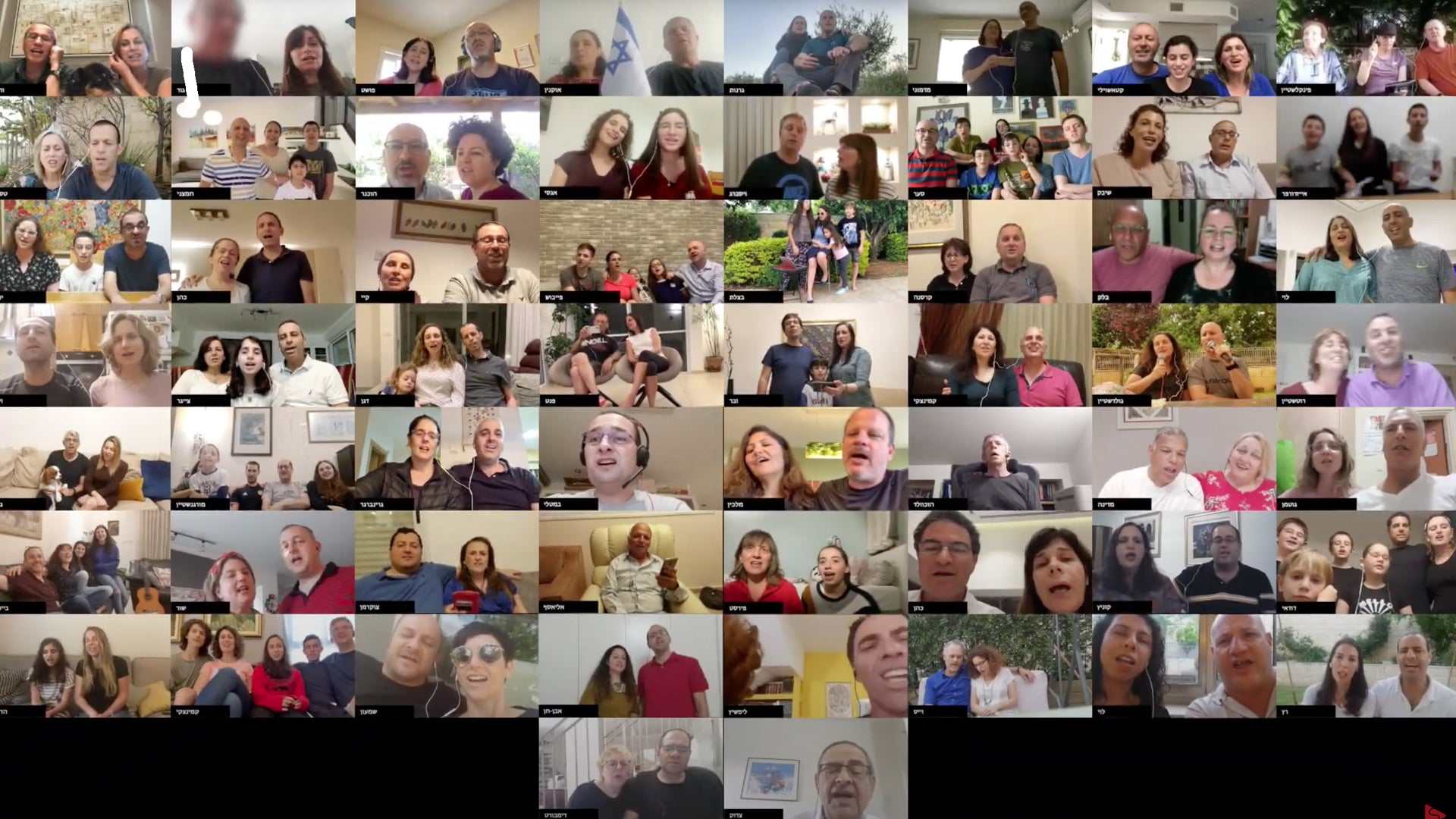 After we posted how to 'Supersize' the XEffects Video Conference plugin for Final Cut Pro X, we wondered how long it would be before we saw the method in action.
We didn't have to wait long as we received this email from Rafi :- 
I want to thank you for the Video Conference plugin which I used in a community video sing-along from home.
I'm in Israel, today is our Independence Day and the clip is a Hebrew song, but the image speaks for itself 😉.
I received 58 clips from home-made videos. I mostly used 4x4 and 9x9 to show people in larger clips, but towards the end I put everyone back in 16x16 and then combined 4 16x16 to show all 58 clips simultaneously. I didn't create compound clips as you showed because that would still require processing all the clips at the same time (and my Mac is getting old). So I exported each 16x16 set as a ProRes movie which I then re-imported and put all in a 4x4 as you suggested.
So thanks again!
Here's the result, there is a 'wow' moment at around 3:30
Thank you to Rafi for sending this in, it really made our day.
Can you beat 58 on screen performances?
Leave a comment
Comments will be approved before showing up.