Why Doesn't My Microphone Audio Work in Final Cut Pro?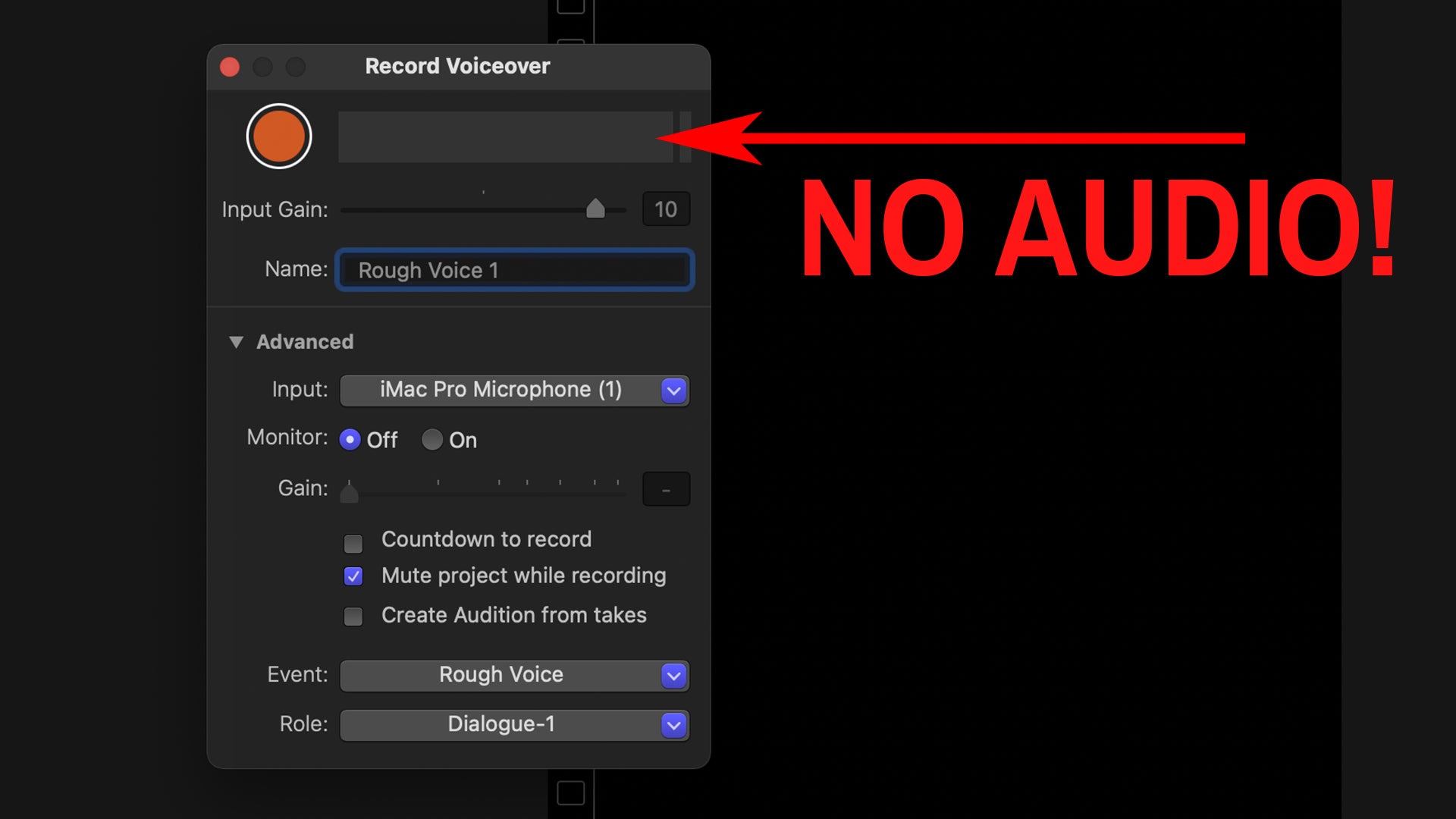 There's not really much to set up when first opening Final Cut Pro. Yes, there are a few preferences and you'll probably need to work out if you want your media inside or out of the Library. But, compared to other NLEs, there's very little configuration to do.
So, when your audio doesn't show up when trying to record with a microphone (even though it is selected in the Record Voiceover window) you would think that the Final Cut Pro Preferences would be the place to go.
But there's nothing there that will help! There's also nothing in the Sound Input preferences of the macOS either! You can change the microphone input, but that won't give you audio.
You need to go into the Privacy tab of the Security & Privacy settings in System Preferences of the macOS.
There you have to give Final Cut Pro access to the microphone and then restart the app if you have it running.
Hopefully, then you will see your audio appear in the meters in the Record Voiceover window and will then be able to lay your voice down in your Project.
A bit annoying, but we would rather have the security feature than not!
1 Response
Leave a comment
Comments will be approved before showing up.