Timed Bullet Points Plugin in XEffects News Graphics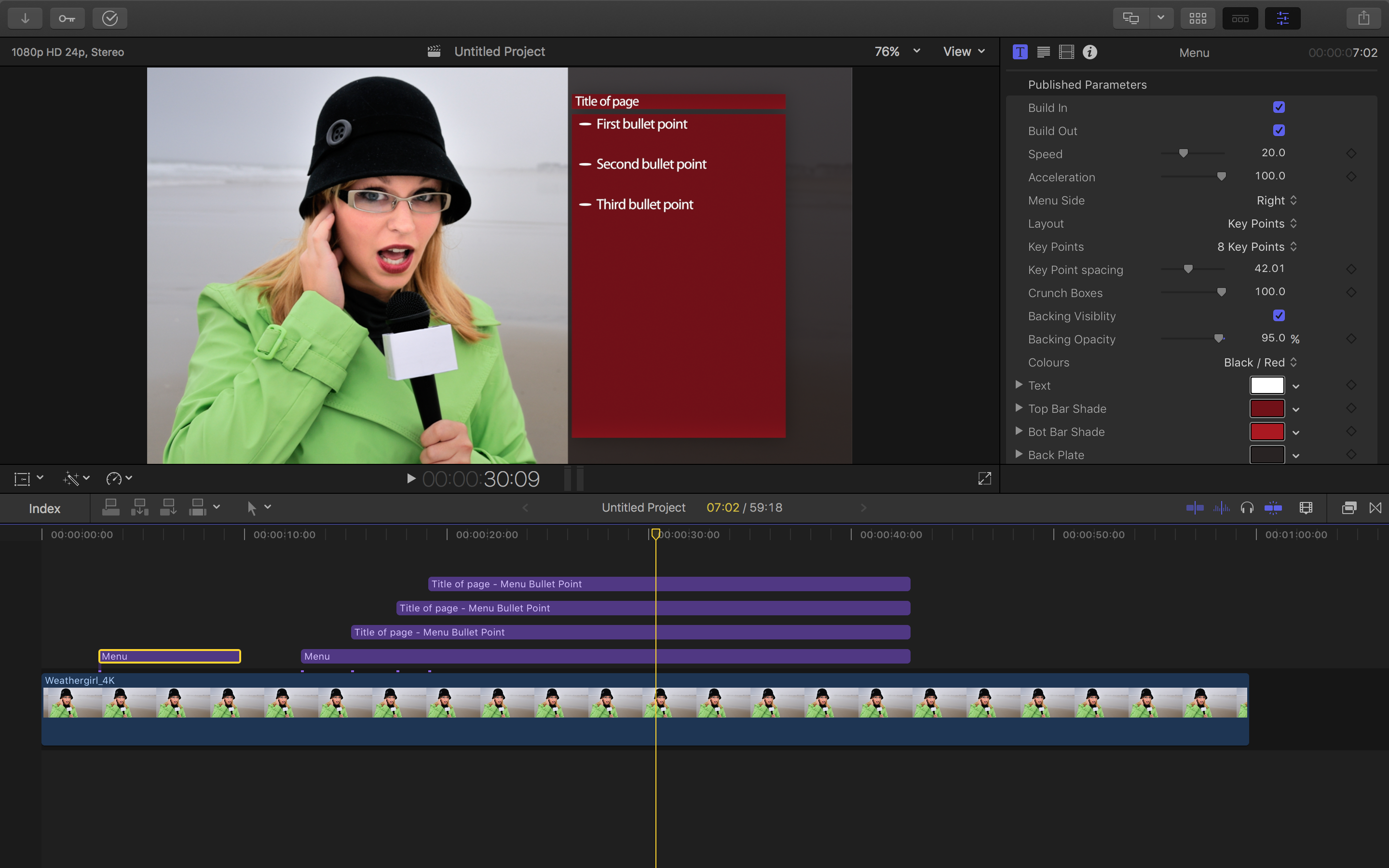 XEffects News Graphics has been extremely popular, a set of Final Cut Pro X plugins that emulate a modern news programme.

We are sure you are familiar with one of the plugins in the pack, the auto animating menu with built-in bullet points.
However we had a request -
"Could these bullet points animations be individually timed rather than appearing all at once."
No problem.
First thing we had to do was add a parameter to the menu background to give it the option to show no bullet points when it animates on.
Then we made a new single bullet point plugin that can now be overlaid multiple times over the menu. This plugin has all the same animation controls as the background, so everything should match up, animating on and off perfectly.

You can stack up to 8 timed bullet points on the right or left hand side of the menu. Just select which bullet point position you require from the inspector.

And it's as easy as that, timed bullet points in the XEffects News Graphics Menus. This is a free update for all XEffects news Graphics Customers.
The XEffects News Graphics plugin can also be purchased for $49 from the FxFactory store.
Leave a comment
Comments will be approved before showing up.